i love recommendations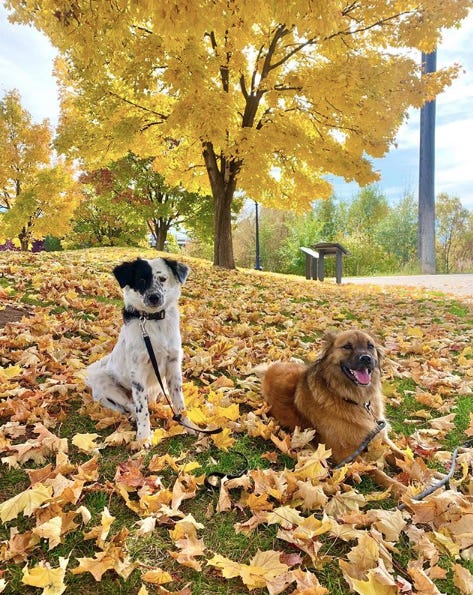 I spent the last week in North Idaho for a story, now on my way to Raleigh/Durham/Chapel Hill for a different story, and want to take a break from the monotony of endless transcription for a few links and a few oddball recommendations.
I don't understand the mechanics of why I like reading other people's recs so much. I rarely follow them, or buy what's advised. Maybe it's that I like reading people talk about what does and does not work, which then, later, influences my decision — or maybe I just find recommendations somehow reflective of different personalities, different ways of being in the world. Either way: I like them the best when they're super banal or super specific, so that's what I'm going to try and offer below. Also: things that suck. All in totally random order.
Instagram-influenced purchase I regret most: Brooklinen sheets

Instagram-influenced purchase I regret not at all: The Summersalt Sidestroke

Best Recent Book If You Like Crusty Self-Reflective WASPs from Maine: Olive, Again by Elizabeth Strout

Best Recent Book If You Like Episodic Interwoven Narrative Set In A Place You (Very Likely) Didn't Even Know Existed: Disappearing Earth, from Julia Phillips

Best Recent Show For When There's No More Law & Order SVU: Mindhunter

Product That Made Me Stop Disliking Glossier on Principle: This exact combo

The Dry Shampoo That Really Works for My Fine Blonde Hair That I Wash Once a Week: Aveda (Dry) Shampure

The Cool Kid Suitcase I Found Pretty Meh: Away

The One Thing Keep My Couches In Shape: This Fuzz Remover

The Carry-On Weekender-Bag I Swear By: Hershel Strand

The Expensive-Looking But Not Actually Expensive Lamp Everyone Always Asks Me About

The Hoodie That's Legitimately Warm and Very Flattering and Has Lasted Hundreds of Washes: Scuba Light Cotton Fleece

Apps On My Phone That Make Reading and Keeping Up With the News Less Bonkers-Making: Pocket and Nuzzel

Best Website to Book Hotels If You Do A Lot of Hotel-Booking: Hotels.com (You accumulate a free night for every 10!)

Service That Algorithmically Subtracts Small Amounts of Money From Your Bank Account and is FDIC Insured And Made Me Save for Down Payments for a Car and a House: Digit

The Detergent That Actually Makes Your Exercise Clothes Not Reek And Trust Me I've Tried A Lot: Zero Odor

Favorite Newish Cookbook With Recipes I Actually Make: Dinner, Changing the Game

Favorite Fall Smitten Kitchen Recipe: Here

Favorite Chicken Noodle Soup Hack: Adding Parsnips

The Planner I Use Obsessively: Leuchtturm1917 Medium *Week* (Not Weekly) Planner

The Fancy Dogfood I Can Afford Because I Don't Have Children And Makes The Dogs' Fur So Lustrous: Orijen

The Service I Use to Turn My Instagrams Into Overpriced Little Magnets That I Really Love: Social Print Studio

The Place to Go For Real Recommendations: Wirecutter
Things I Read and Loved This Week:
If you know someone who'd like whatever [WAVES HANDS WIDELY] this newsletter is, forward it their way. You can subscribe and access the web version here. You can follow my lustrous-coat dogs on my Instagram here. You can follow me on Twitter here. And please forgive any typos, weird sentences, or recommendations that don't work on your hair type. I'm only one woman, typing this silly thing from somewhere above Missouri, for your absolutely free consumption.